Who am I? Well, (∩`-´)⊃━☆゚.*・。゚
I'm a reader, writer, gamer and puppy lover. In my spare time I tend to read books and watch anime. I'm especially fond of doing both of these things on my kindle fire, which is called Smaug.
In Quick Fire Form:
My name is Lauren, Ren for short
I live in the UK
I'm owned by a loopy puppy named Willow. Some say Willow is the evil genius behind this blog and I am merely her person shaped puppet, others doubt Willow even knows her own name let alone be able to work a puppet with no thumbs.
I love to play video games, read books and doodle.
My kindle is called Smaug and he loves to hoard books, they are his dearest treasure😉.
My favourite book is THE GOBLIN EMPEROR by Katherine Addison (AKA Sarah Monette).
I love Persona 4. A lot.
☆*・゜゚・*\(^O^)/*・゜゚・*☆
Lauren x
P.S. Button background image credit: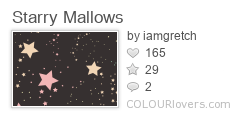 Vector Patterns by COLOURlovers